Welcome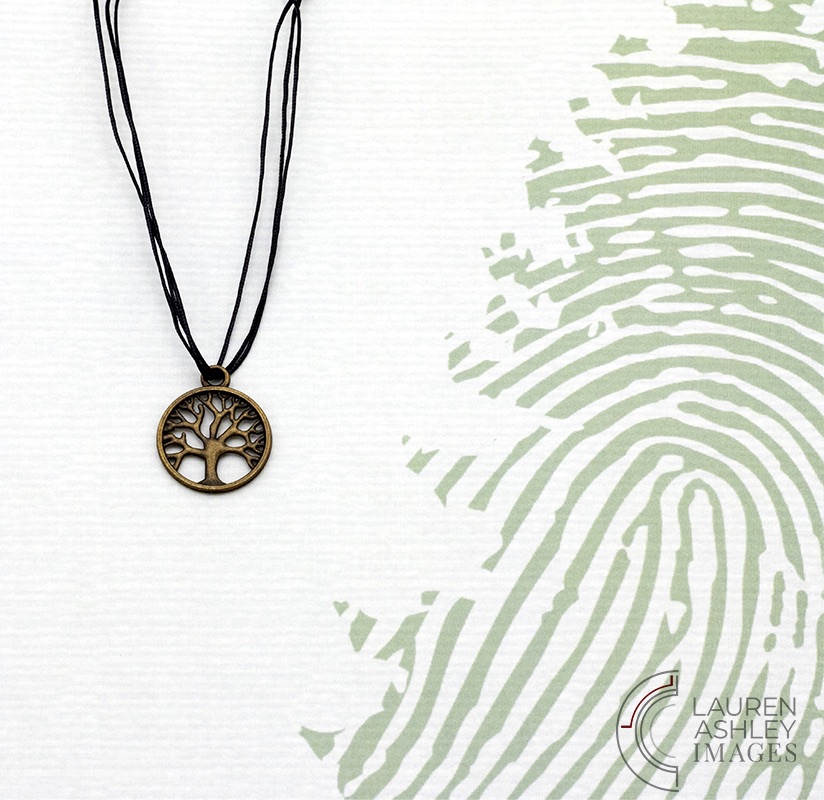 There is a very special place, where the trees grow,nurtured by kindness and concern family and friends have shown. The trees we plant are helping to build a cleaner and greener community.
Planting a "Tree of Remembrance" or a "Tree of Celebration" is a meaningful expression of caring and love. Every spring community volunteers and Hillcrest Funeral Home Ltd work together to plant over 100 trees. The trees are planted in the McAlpine Forever Forest in Vankleek Hill, Ontario, Canada. Anyone at anytime can give the gift of a tree. These trees help to build a cleaner and greener community and support local wildlife.
Who have the trees been planted in memory for?
Since 2013 over 600 Trees of Remembrance have been planted. You can plant a Tree of Remembrance in memory of someone special, to honour a furry friend that you have lost or even to celebrate a special occasion such as a birth, wedding or graduation.
---
Where will the trees be planted?
As you walk along the Prescott and Russell Recreation Trail you will see the planting sites marked with a plaque and a bench. Built on a former railway line, the soft landscape, mainly made from stone dust, is easily accessible to cyclists and walkers. Since 2018 all the "Trees of Remembrance" will now be planted in McAlpine Forever Forest located next to the Prescott and Russel Recreation Trail.
The McAlpine Forever Forest is located on Concession #1 in Vankleek Hill, ON. Travel east on County Rd #10 and turn right on Concession #1. The site is on the right hand side of the road just before the Prescott and Russell Recreational Trail.
Tree Planting 2021-2022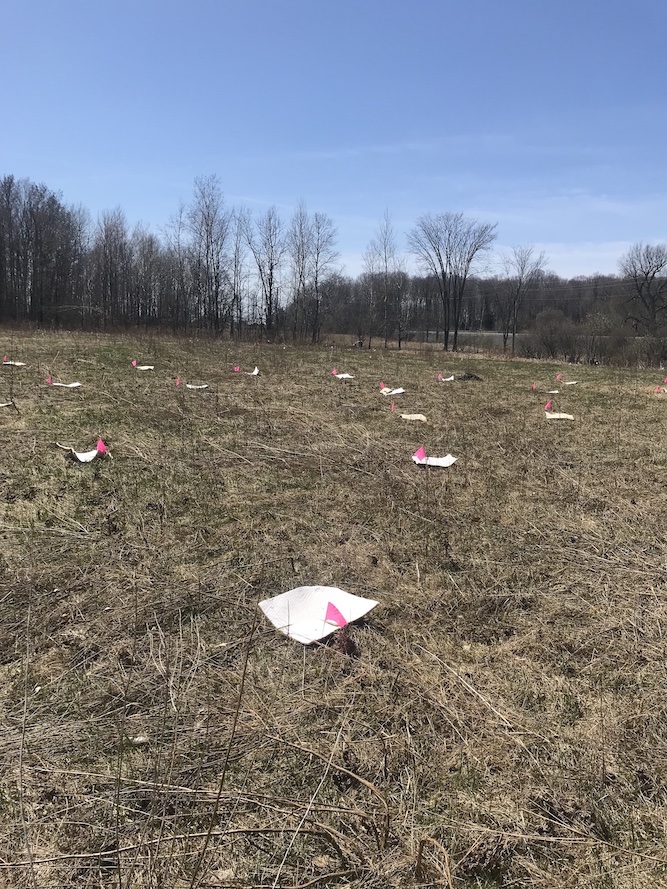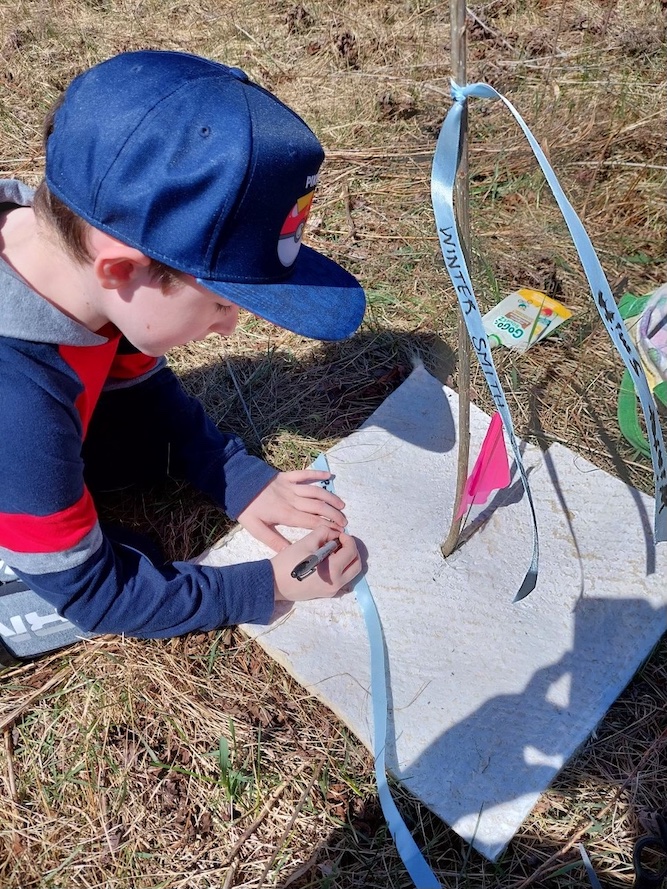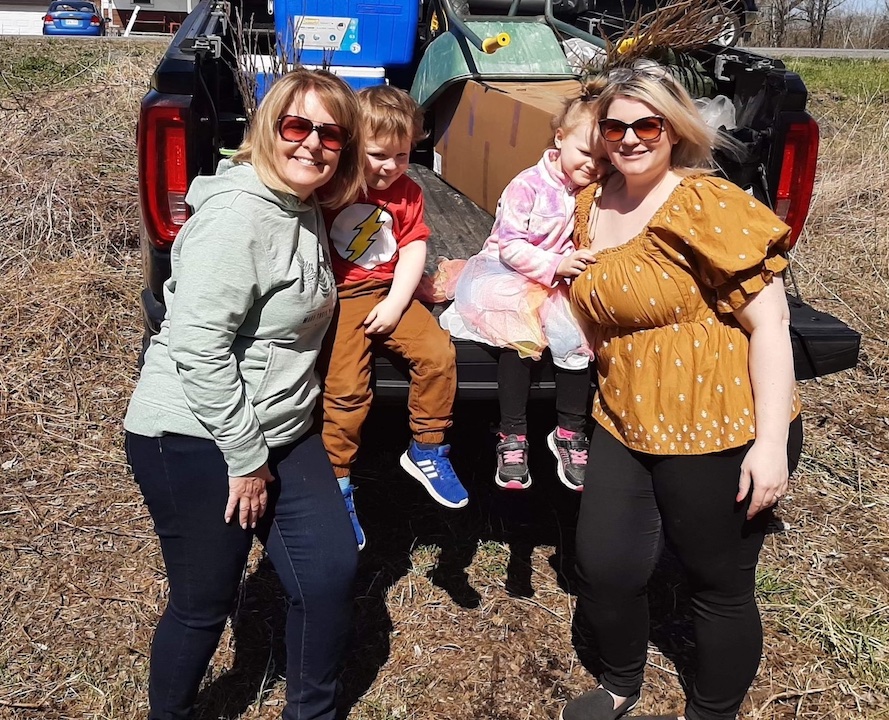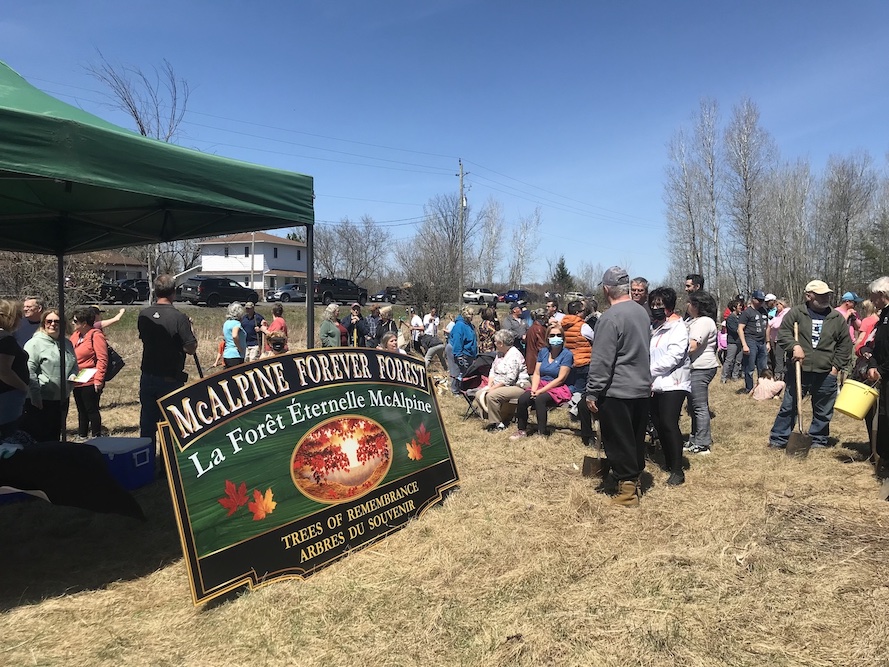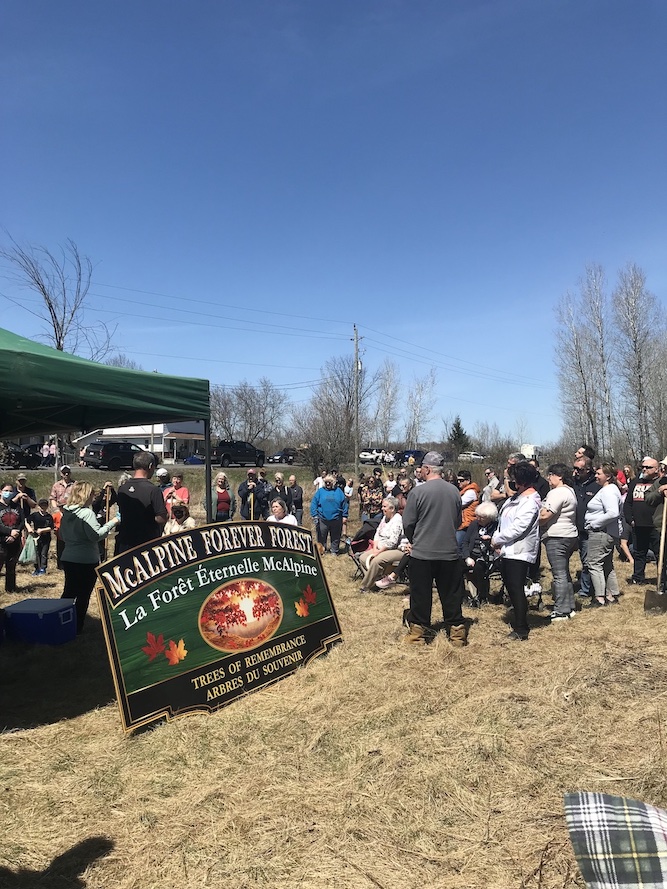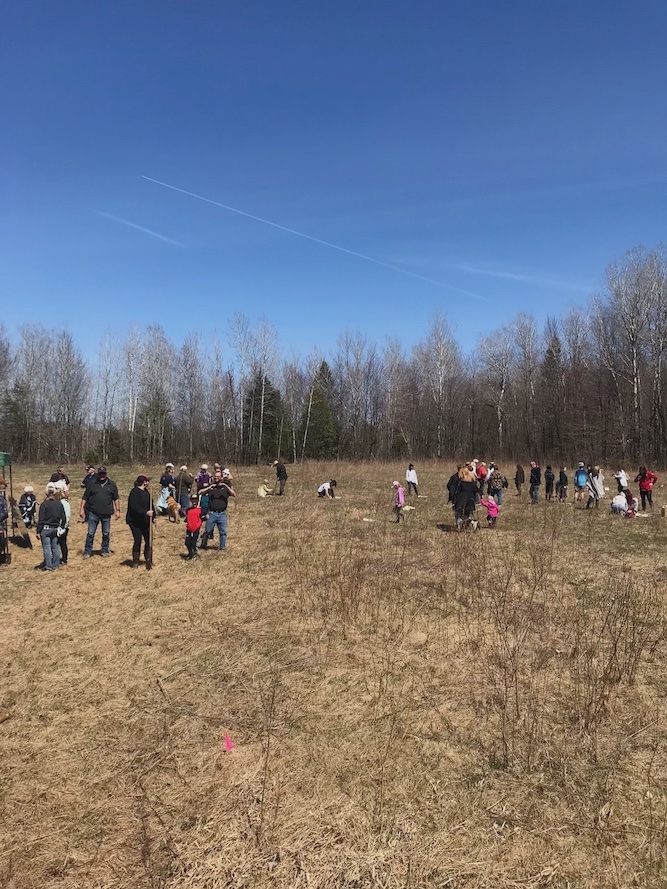 When we plant trees, we plant the seeds of Peace and seeds of Hope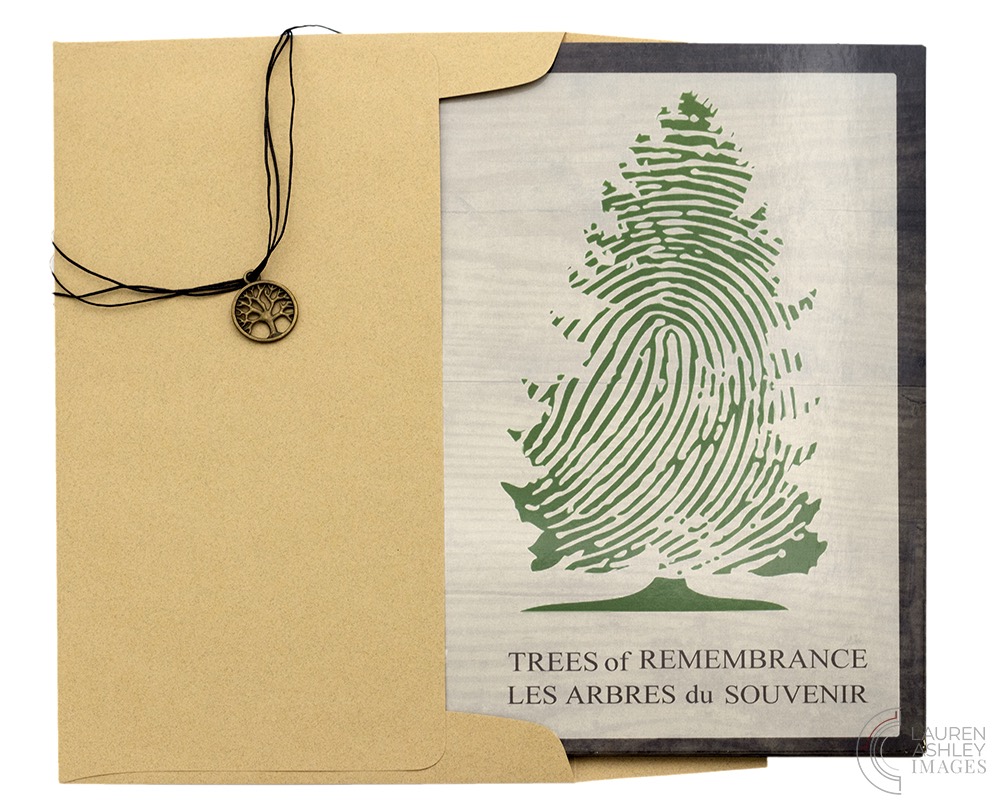 When you purchase a Tree of Remembrance:
A tree will be planted in The McAlpine Forever Forest along the Prescott Russell Recreation Trail located in Champlain Township. We have plated many differnt species that are native to Eastern Ontario such as, spruce, white pine, oak, willow, silver maple, sugar maple, and white maple.
You can choose between a mailed personalized commemorative card or virtual personalized card.
The name of the person who the tree is being planted for will be permanently listed on the Trees of Remembrance website and your name and personal message will also be displayed.
Have Questions?
Please fill out the form below to send us an email. We'd be happy to answer any questions you may have.